Since Pro-Ject is firmly established among the manufacturers of quality turntables, it seems fair to do a Pro-Ject Debut Carbon EVO review. After all, this easy-to-operate compact record player of the medium price segment is an upgrade to the already popular Debut Carbon (DC) model. It means it's worth checking if you can do better with what was already good. Go for it.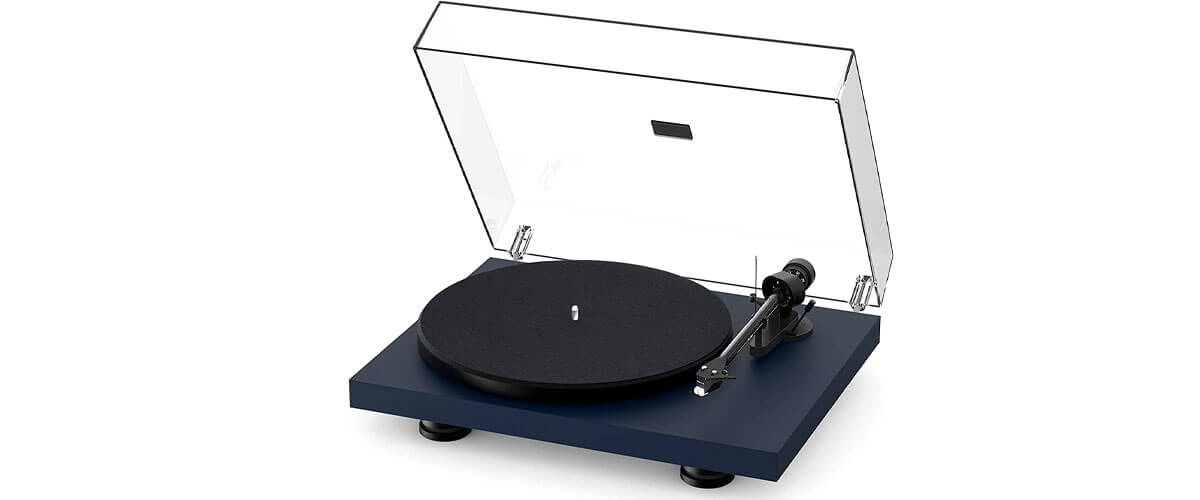 First, it's interesting to note that the elegant, minimalist case has nine colors in the line. I think this is cool because the creative person will finally find a bright interior attribute, not just an unsightly box in the corner. Then, of course, there is a glossy black, white and red natural walnut veneer for fans of the classics. The difference from its predecessor is the damped, weighted 12-inch TPE steel platter. Thus, with its compact size, the stabilization will be good. The Carbon Evo also features three height-adjustable, damped aluminum feet to reduce vibration. And the total weight of the turntable is 12.35 pounds.
I'd call the 8.6-inch long carbon straight tonearm a bonus. It's so light yet accurate! The only gear button is located on the bottom of the body. It may seem awkward to some, but I like that there is nothing unnecessary on the surface.
And in addition, it comes with a dust cover, and the proprietary Connect it E Phono cable. Speaking of the Debut Carbon EVO turntable features, there is one more difference from its predecessor. And that is the new design of the engine suspension. It feels like the manufacturer aimed to create the most silent turntable. Looking ahead, they pulled it off.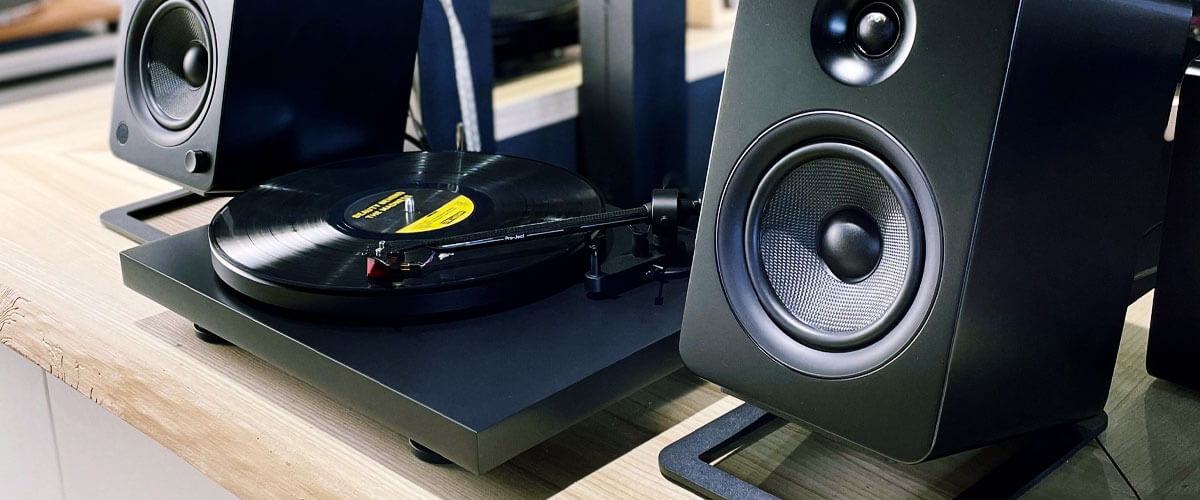 The gear shift from 33 to 45 is automatic. As mentioned, there is a button under the cabinet for this. But it also comes with a strap for playing records at 78 RPM. I like having no need to pick up records and thinking about the capabilities of my deck.
In addition to being light and sturdy, the tonearm is equipped with a Sumiko Rainier cartridge. And it's only for the US market. I don't think I'll have to replace it in the future; it's excellent quality. The gold-plated RCA connectors are easy to replace as other parts of the Carbon EVO.
I chose a Queen record for testing because there are many parts to test the sound quality. The sound pleased me to an astonishing degree. It's rich and detailed; instruments are separated, not blended into one pile. Good, precise mid and high frequencies are important to me. But the bass did not disappoint either! It is deep and powerful. Of course, everything depends on taste and even on your speakers. But for me, in combination with price and quality, Debut Carbon EVO took a solid lead. Because it extracts great sound, allows you not to choose the kind of record, and looks great.
Key specs
Drive type: belt.
Operation type: semi-automatic.
Speeds, RPM: 33 1/3, 45, 78.
Phono Pre-Amp: no.
USB: no.
AUX: no.
Bluetooth: no.
Speakers: no.