I find it interesting to do a Rega Planar 2 review because the manufacturer created the line in 1976, and in 2016, the brand decided to breathe new life into the popular model. So, after making some innovations, they got a simple, quality entry-level deck that can compete in sound with many more expensive models of other brands.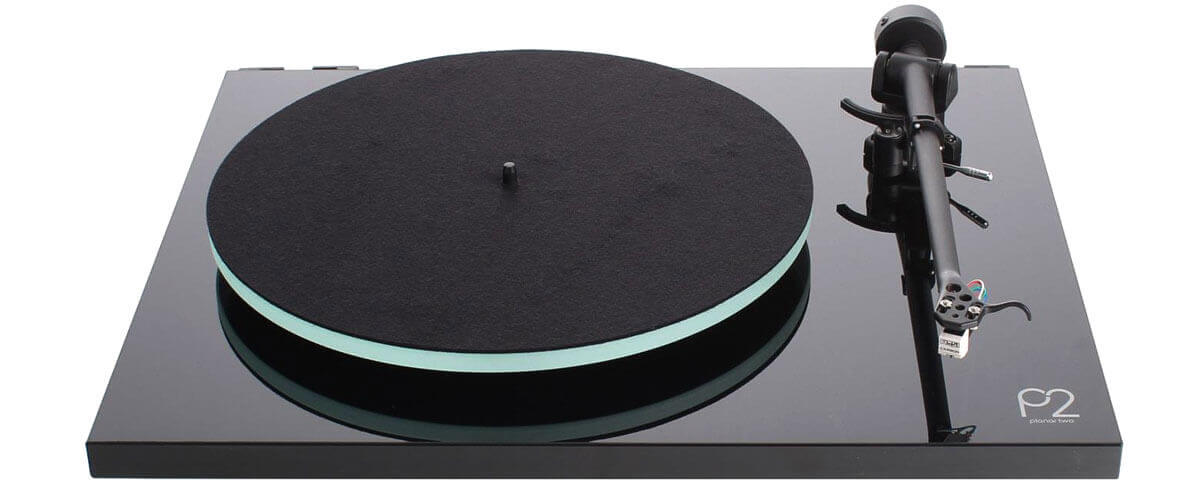 For me, the exterior of the record player is the epitome of elegance and minimalism. But to be honest, I don't really like glossy cases because of the cleaning. And in the Planar 2 turntable, it is made of laminated acrylic. It's fair to say that a dust cover is included. And the On/Off button is on the bottom of the case. So maybe I'm worried about nothing. The line has three colors: black, red, and white. Choose any you like!
The deck provides anti-resonance, thanks to improved feet. It's pretty compact, though, measuring 4.6″ H x W 17.6″ x D 14.17″ and weighing 12.1 pounds. The chic 10mm 'Optiwhite' floating glass platter and 11mm self-locking brass bearing also contribute to stability. As a result, the record is perfectly tight on it.
This turntable is in the 'plug and play' category, as it is very easy to install and operate. For example, the hand-assembled proprietary RB220 tonearm offers ultra-low-friction ball bearings, stiffer bearing housing, and automatic offset adjustment. But remember that the phono stage is not built in, so you'll have to pay extra.
Another improvement in noise and vibration reduction is the 24V motor. The Rega Planar is completely manual. To listen to records at different speeds, you must reposition the EBLT belt. You can listen to tracks at 33 and 45 rpm. I'd like to have the option of 78 rpm as well, but it's only sometimes available for turntables in this segment.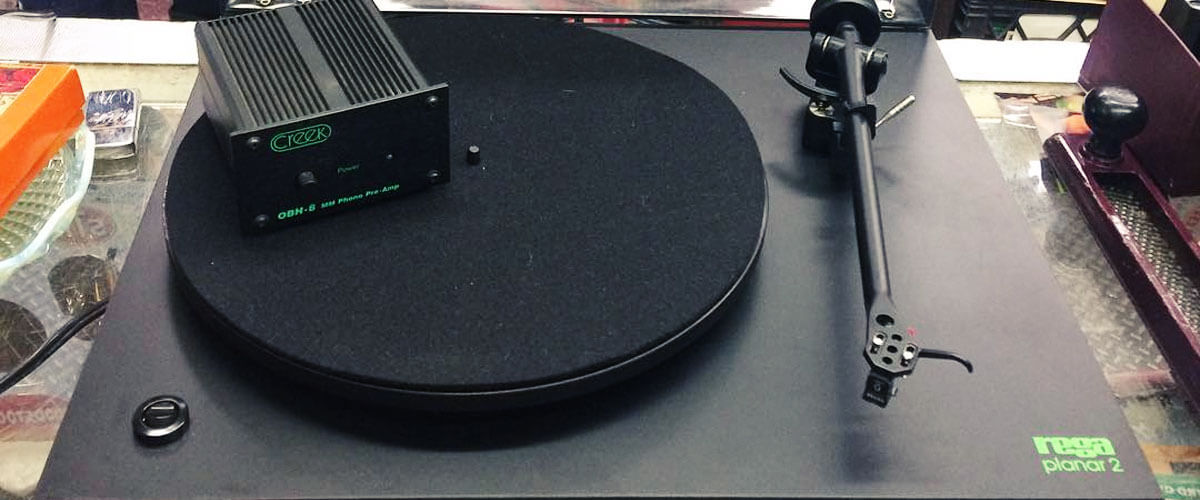 Balancing the RB220's 9-inch aluminum tonearm is also manual. But it's easy even if you're a novice audiophile. And it's straight, unlike the 1976's original. The recommended tracking force is 2g, so you just have to turn the weight one turn (half a turn per gram). It came easy to me. The Carbon Moving Magnet cartridge is standard on the Rega. It is factory installed on the tonearm and is fairly accurate. I wasn't confused by anything.
It remains to tell about how the Planar 2 sounds. I try to test turntables with complex compositions, but I'm not fond of classics very much. That's why I chose the Muse band. There are good tonal changes and specific vocals, which can define the picture of the device. The turntable produced a warm, rich, powerful sound with good detailing of vocals and instruments. The upper frequencies didn't tinkle, and the bass gave proper depth and didn't hum.
All in all, I was left with a very pleasant listening experience. Minimizing extraneous noise and vibration really paid off. The player may not provide genius audiophile sound, but it will definitely suit those looking for a quality turntable for reasonable money. And try not to save on an external preamp – it's very important!
Key specs
Drive type: belt.
Operation type: manual.
Speeds, RPM: 33 1/3, 45.
Phono Pre-Amp: no.
Speakers: no.
Bluetooth: no.
USB: no.
AUX: no.