My Technics SL-100C review is about a turntable that will appeal to those who like high-end stuff with simple and comfortable functionality. This model of the already legendary SL line is a bit cheaper than the bestselling Technics SL-1500C, which at the same time, has retained many of its features. So it's worth taking a closer look at it, isn't it? I'll tell you the differences and advantages (and disadvantages) I found in the SL-100C.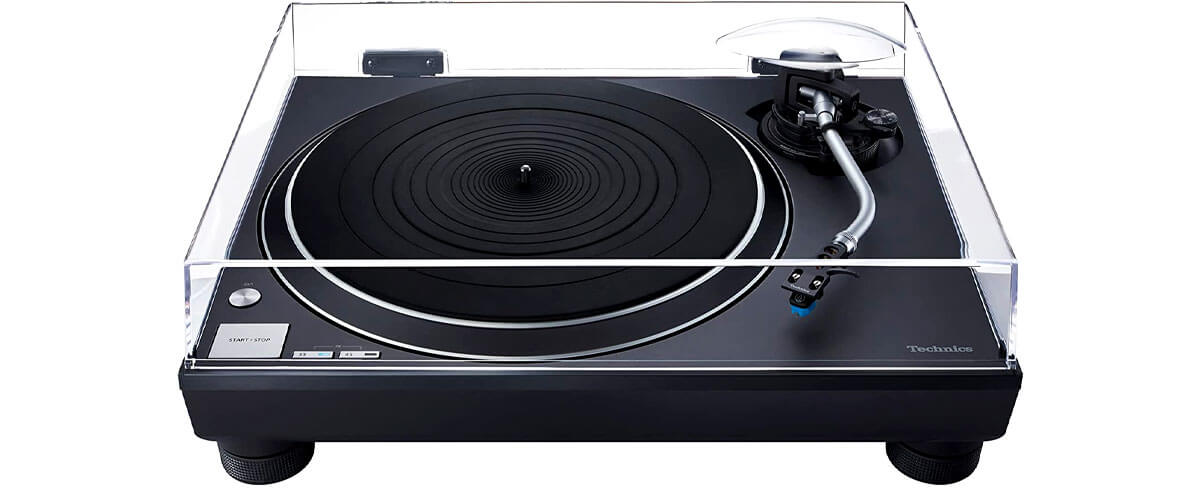 The exterior of the turntable is magnificent. It represents the Premium Class, and its elegance, sleekness, and minimalism say it all. The body has increased stiffness and a highly damped insulator. These factors and its rather heavy weight of 21.82 lbs provide excellent anti-resonance and damping of own and external vibrations. The platter combines a dual-layer structure of rubber and aluminum. Playing the record is very smooth and soft; I could literally feel it.
The matte black case measures 453 x 169 x 372 mm and is a detailed reproduction of the Technics SL-1500C design. The same control buttons: On/Off, Start/Stop, and gear change, as well as the elegant high-sensitivity S-shaped aluminum tonearm of high precision. The only difference is that all these parts are silver, not black, like the SL-1500C.
The package, of course, includes a dust cover. All in all, the Technics record player is made for style connoisseurs. I like it very much.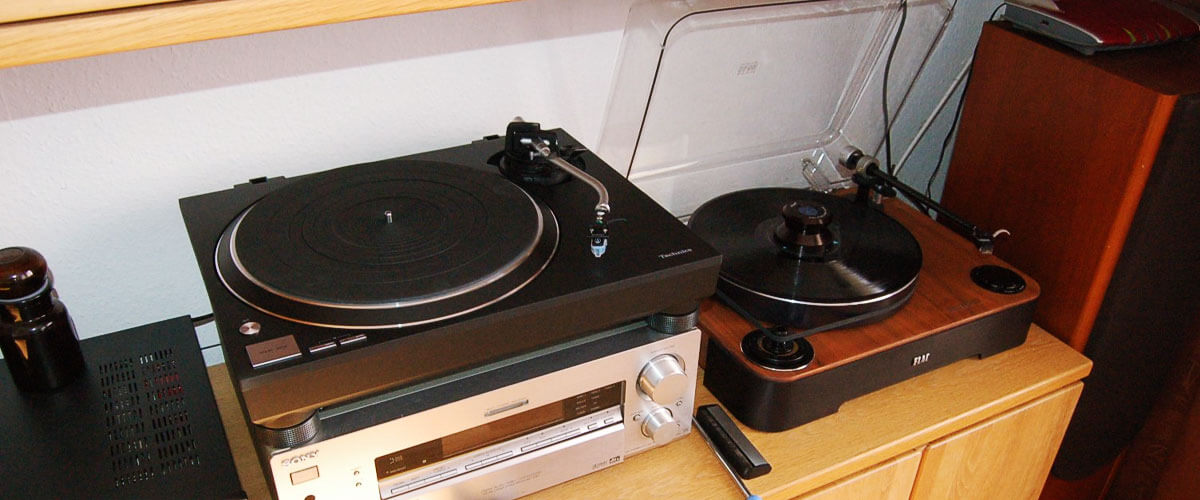 The SL-100C turntable is also restrained in its technical features, as it should be in the upper class. But all the parts are of high quality and reliable. And also replaceable, which for me is extremely important. After all, if I want to invest a lot of money in a device, I want it to serve me for a long time.
I should probably start with the engine. But, first, and not to repeat the manufacturer's convoluted definitions, I will limit myself to saying that it is a single-rotor, direct-drive coreless motor, which has already been used in the SL-1200GR. And at this point, it ensures that the platter rotates evenly, reducing resonance to a minimum.
The deck has no phono stage, and this is often found in turntables of this price rank, but I consider it a disadvantage. So you have to buy an external phono stage from the start, and you have already spent a lot. They could have built-in. Incidentally, the SL-500C has one. On the other hand, any self-respecting audiophile will buy an external preamp right after buying the turntable, or maybe even earlier.
On the plus side, the Technics SL-100C plays records at three speeds, which is rare for most turntables. So it is an excellent bonus. I, for example, have a very good collection of old records, and I want them to live on.
Another benefit of the model in question is the stylus with static balance and auto-lift function. I had no problems with the stylus, and it performed very well. An Audio-Technica AT-VM95C cartridge is pre-installed in the tonearm, which includes a tapered stylus, aluminum cantilever, and coil. And, of course, it is replaceable.
Well, the SL-100C sounds great! The excellent balance makes the needle float through the record's grooves. Extracted sounds are crisp and clear, every instrument can be heard, and there is great detail in the voice. On classical music (I played Beethoven), the upper frequencies sounded delightful, crystal clear, and resonant, yet not ringing. But, in fact, this is exactly what you would expect from a turntable of this rank.
I dare to conclude that it is made for connoisseurs of style and quality, for those who like things to speak for themselves. Of course, true audiophiles will take care to buy a quality external preamplifier and most likely replace the cartridge. But it is safe to say that the turntable will serve you for a long time, pleasing you with the splendor of analog sound.
Key specs
Drive type: direct.
Operation type: manual.
Speeds, RPM: 33 1/3, 45, 78.
Phono Pre-Amp: no.
USB: no.
AUX: no.
Bluetooth: no.
Speakers: no.