The world of turntables has experienced a resurgence in recent years, with a variety of options available to suit every budget. For those seeking an affordable yet high-quality listening experience, the best turntables under $300 offer a great starting point. You can find models that combine excellent performance, aesthetics, and user-friendly features in this price range.
In this comprehensive article, we will explore some of the top wallet-friendly spinners and discuss what to look for when choosing the right model. I aim to help you make an informed decision and find a turntable that meets your needs and enhances your vinyl listening experience. So, let's dive in and discover the wonderful world of affordable turntables.
Our pick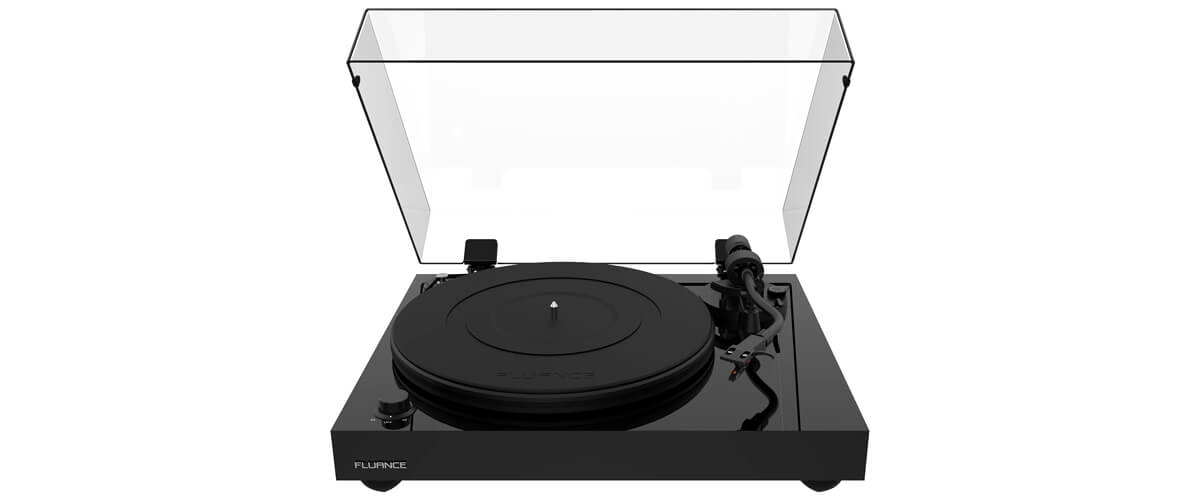 Fluance RT82
Best turntable under $300
The RT82 Reference is a high-fidelity vinyl turntable with Ortofon OM 10 cartridge, speed control motor, high-mass MDF wood plinth, and vibration isolation feet for beautifully warm and natural sound.
Read the full review
.
Turntables under $300 comparison table
Name
Drive type
Operation type
Speeds, RPM
Phono Pre-amp
Review
Fluance RT82

best overall

belt
manual
33 1/3, 45
no
Review
Audio-Technica AT-LP120XUSB

also great

direct
manual
33 1/3, 45, 78
yes
Review
Electrohome Kingston 7-in-1

all-in-one

belt
manual
33 1/3, 45, 78
no
Review
What to look for when choosing record players under $300?
Navigating the myriad options available can be overwhelming, but understanding the essential features will help you make the pick of the best affordable player. In the following sections, we will delve into the crucial aspects to consider, such as plinth and platter materials, tonearms, cartridges, and phono preamps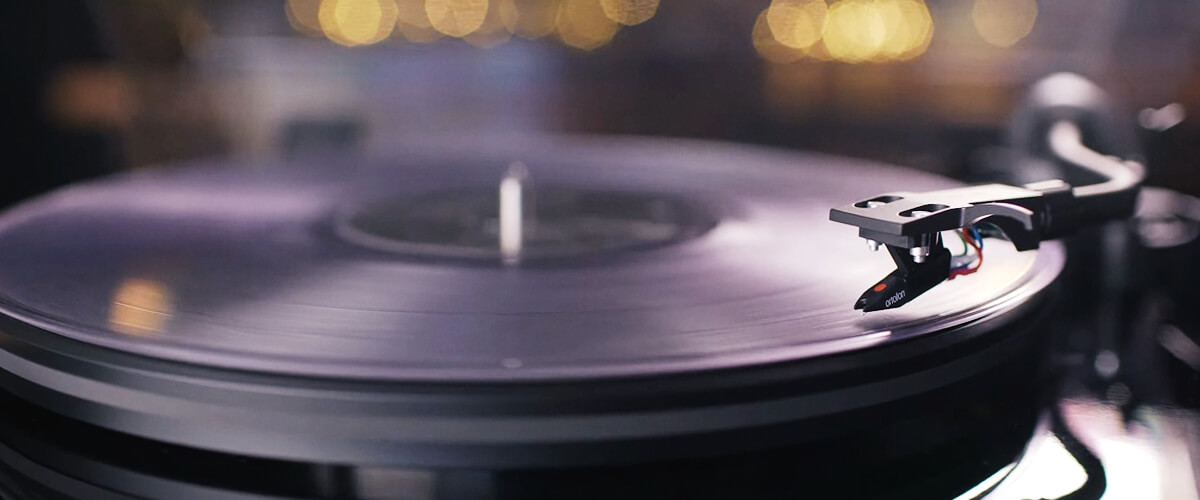 Plinth and platter material
When choosing a turntable, the materials used in the construction of the plinth (base) and platter (where the record sits) play a big role in the overall listening experience. A heavier and more stable base helps to minimize vibrations, which can adversely affect sound quality.
Most affordable record players in the $300 range feature aluminum plinths. While not as dense as higher-end materials like acrylic or high-density MDF, aluminum offers a decent balance between weight and rigidity, ensuring a consistent, enjoyable listening experience.
Well-build tonearm
A tonearm is responsible for holding the cartridge and stylus in place while they track the record grooves. A high-quality tonearm will provide accurate tracking, ensuring that the stylus extracts the most detail from the grooves and ultimately making your LPs sound better.
Most of the models in my list feature aluminum tonearms. As I mentioned above, aluminum is lightweight yet rigid, which helps to minimize resonance. This results in a clearer and more accurate representation of the music.
It's worth mentioning that you might come across some budget players with plastic tonearms. Sure, they can save you a few bucks, but they're often less sturdy and more likely to pick up vibrations, which can take a toll on the sound quality. Trust me, you're better off steering clear of plastic tonearms and choosing one made of aluminum or another reliable material to get the most out of your audio experience.
Turntable cartridge
The turntable cartridge, housing the stylus, is a crucial component as it directly impacts the vinyl playback. In the $300 price region, you'll mostly find tables with moving magnet (MM) cartridges, which offer a pretty normal sound at an affordable price.
When selecting a player, consider the included cartridge and its reputation for performance. Keep in mind that cartridges wear out over time, but many TTs allow for easy replacement, enabling you to upgrade to a higher-quality option in the future.
Do I need a phono preamp?
A phono preamp, also known as a phono stage, is another important component in a vinyl setup. Its primary function is to amplify the weak electrical signal generated by the cartridge to a level suitable for your stereo system or speakers. Without a phono preamp, the sound would be too quiet and lack the necessary detail.
When shopping for a turntable, you'll come across two types: those with a built-in phono preamp and those without. If your turntable doesn't have a built-in preamp and your setup doesn't have a dedicated phono input, you'll need to purchase a separate phono stage to connect your TT properly.
Having a built-in preamp can be convenient, as it eliminates the need for additional components and simplifies the installation process. However, some listeners with a more critical ear prefer to use a standalone device, as it offers more control over the audio quality and allows for future upgrades.
Best turntable under $300 reviews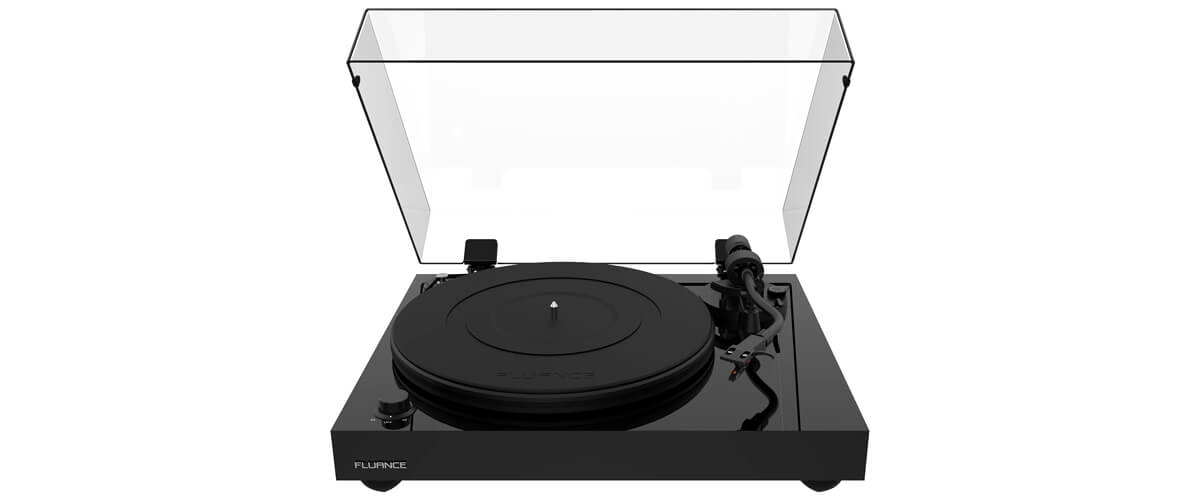 Fluance RT82 is a breath of fresh air in the world of entry-level turntables. The moment I set it up, I couldn't help but admire its elegant design. With a beautifully crafted cabinet sporting a real wood finish and a high-mass MDF wood plinth, it's a looker for sure. The precise metal platter and adjustable resonance-damping feet ensure that those pesky micro-vibrations won't ruin your listening experience.
As I spun up Mozart's Symphony No. 40 on the RT82, I was truly impressed by the musical accuracy, courtesy of the Ortofon OM10 elliptical cartridge. The violins and cellos melded together, creating an immersive and dynamic soundscape that left me captivated. The cartridge's improved linearity, higher channel separation, and reduced distortion really shone through, making each note feel like a stroke of genius.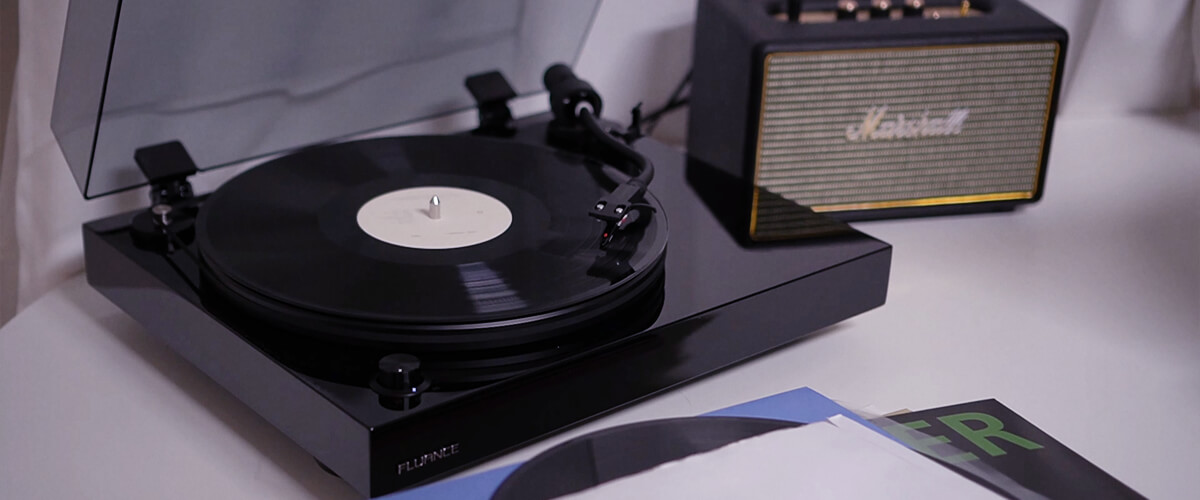 Another thing I love about this turntable is its isolated motor. It's like a conductor, leading a flawless performance without any unwanted vibrations or noise. Furthermore, with the speed control mechanism ensuring consistent platter velocity (0.07% Wow/Flutter), I could relish every detail of Miles Davis' "Kind of Blue" and the powerful beat of The Rolling Stones' "Gimme Shelter" without missing a beat.
I also have to mention the balanced S-shaped tonearm – it's like a gentle hand guiding the stylus through the grooves of my records. This feature allowed me to fully appreciate the subtle intricacies of Fleetwood Mac's "Rumours" and the complex harmonies in Queen's "Bohemian Rhapsody." The absence of electronics in the signal path makes for a really clean and detailed sound.
To wrap things up, my time with the Fluance RT82 was an absolute treat. It's a beautifully designed turntable that offers a warm, natural listening experience without breaking the bank. In my opinion, it's the overall best turntable under $300 for anyone who values decent sound quality and a touch of elegance.
Key specs
Drive type: belt.
Operation type: manual.
Speeds, RPM: 33 1/3, 45.
Phono Pre-Amp: no.
USB: no.
AUX: no.
Bluetooth: no.
Speakers: no.
Pros
Feels durable.
Defined sound thanks to the Ortofon OM 10 cartridge.
Quality components.
Upgradable cartridge and platter.
Easy setup.
Cons
Takes time to adjust tonearm.
No modern features like Bluetooth, Wi-Fi, etc.
Audio-Technica AT-LP120XUSB – also great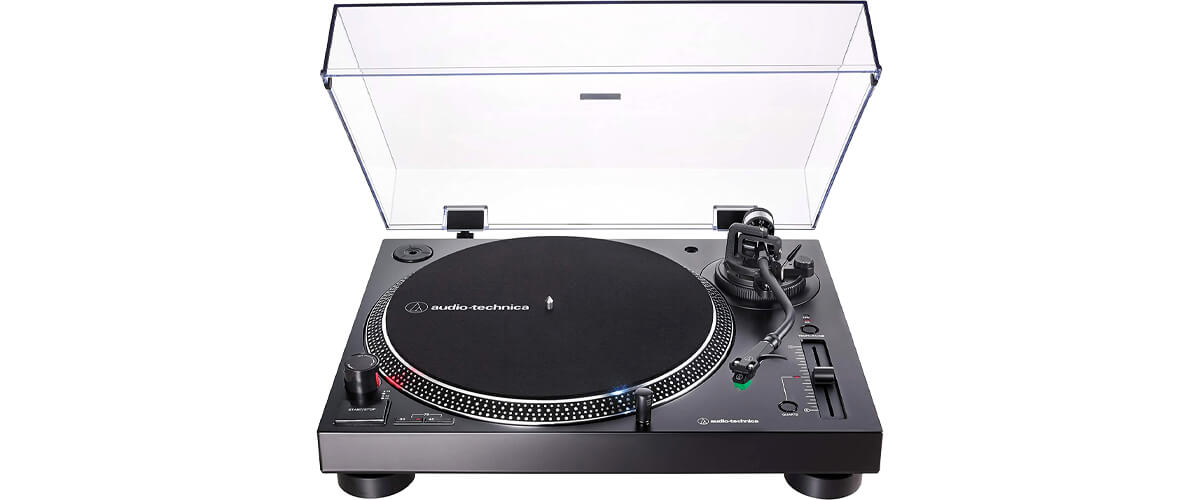 So, I got my hands on the Audio-Technica AT-LP120XUSB, and I have to say, this bad boy is a fantastic blend of old-school vinyl vibes and cutting-edge tech. Its sleek, modern design and direct-drive DC servo motor with selectable 33/45/78 RPM speeds make it a go-to choice for any vinyl enthusiast, including DJs.
This turntable offers fully manual operation with some cool features, like adjustable dynamic anti-skate control, variable pitch control with quartz speed lock, and a balanced S-shaped tonearm with hydraulically damped lift regulation and lockable rest. All of these combined give you a stable, adjustable playback experience that's just perfect for getting lost in Pink Floyd's "Dark Side of the Moon" or jamming out to David Bowie's "Heroes."
Now, here's where the AT-LP120XUSB really shines – it can convert your vinyl records to digital audio files. By using free software like Audacity (or any other software you prefer), you can digitize your precious vinyl collection and share it with the world. Imagine the joy of turning your beloved Beatles' "Abbey Road" into a digital file and sending it to friends and family everywhere.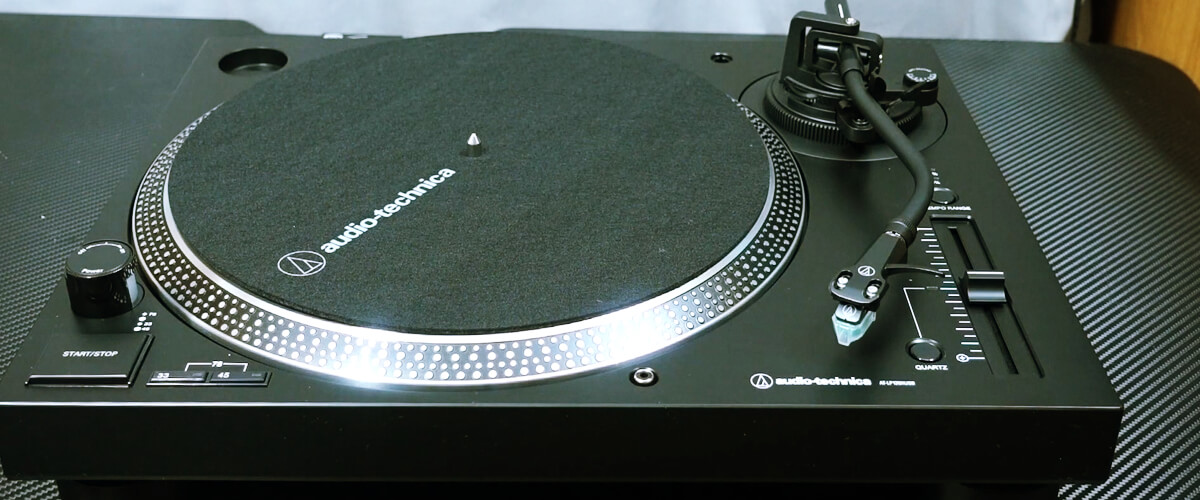 This turntable comes with an Audio-Technica AT-VM95E cartridge, which does a pretty decent job of delivering a solid listening experience. Sure, it may not be as refined as the Ortofon OM10 found in the Fluance RT82, but it can definitely capture the raw energy of Nirvana's "Nevermind" or the haunting beauty of Jeff Buckley's "Grace."
Now, when comparing the AT-LP120XUSB with the Fluance RT82, it's really a matter of personal preference. The RT82 offers a more classic, elegant design and pure analog performance, perfect for those who love a warm, natural sound. On the other hand, the AT-LP120XUSB is all about modern functionality, with its Bluetooth, USB capabilities, and adjustable features, making it a great choice for digitizing your collection while still enjoying the nostalgia of vinyl.
Yes, Audio-Technica AT-LP120XUSB is slightly above $300, but if you need a high-quality, feature-rich, yet affordable turntable, it will be the right pick for you. This versatile machine caters to both vinyl purists and digital enthusiasts, giving you the finest of both worlds as you embark on an unforgettable musical journey.
Key specs
Drive type: direct.
Operation type: manual.
Speeds, RPM: 33 1/3, 45, 78.
Phono Pre-Amp: yes.
USB: yes.
AUX: no.
Bluetooth: no.
Speakers: no.
Pros
Durable.
High-quality components.
The incredible combination of retro style and modern features.
The stylus falls gently.
Features an enhanced phono stage and a detachable RCA cable.
Excellent price/performance value.
Cons
The on/off switch is tiny.
High frequencies may be a bit fuzzy.
Electrohome Kingston 7-in-1 – all-in-one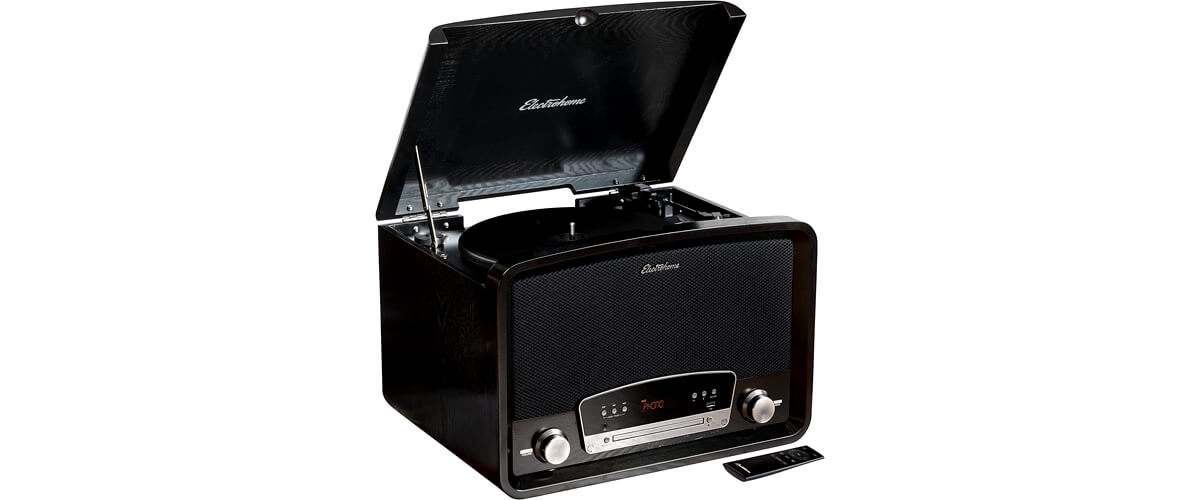 Electrohome Kingston 7-in-1 is a versatile audio setup designed to play your entire music collection. It covers all the bases from vinyl records to digital music streaming, thanks to its turntable, Bluetooth, Aux in, AM/FM radio, CD player, and USB capabilities.
With a 3-speed belt drive player, sapphire needle, and four high-performance speakers, this machine delivers pure analog sounds that bring your favorite tunes to life. So whether you're spinning a classic rock album or a jazz masterpiece, it ensures you'll savor every note.
One feature I particularly appreciate is the vinyl-to-MP3 recording and playback function. This allows you to digitize your LPs or CDs to MP3 files on a USB drive, preserving your precious music collection for life. Moreover, you can instantly play your digital files through the USB port. The wireless Bluetooth music streaming is another big plus. Actually, Kingston 7-in-1 provides you with a fantastic option for those days when you want to mix things up and explore new tunes.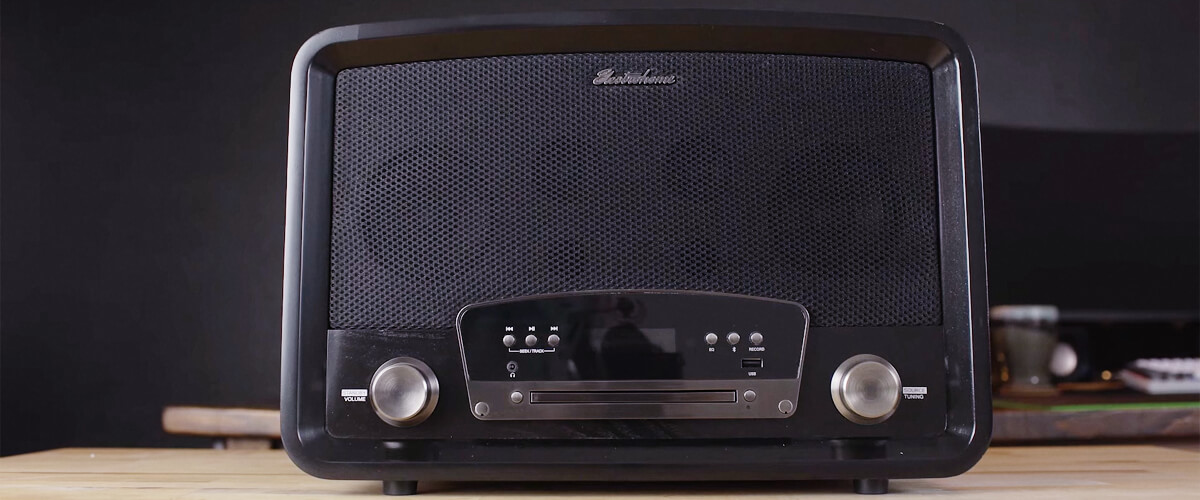 I do love the player's hand-crafted and acoustically tuned wood cabinet, which is not only a visual treat but also maintains the warm sound that comes with wood. Electrohome has managed to create a retro-modern design that blends vintage flair with modern technology, making it a stylish addition to any room.
Now, it's worth noting that the Kingston 7-in-1 may not have the same level of components as some more expensive turntables, but for the price, it delivers a solid performance that will satisfy most casual listeners. And with its wealth of features, this system offers excellent value and convenience.
Electrohome Kingston 7-in-1 is a stylish and versatile setup that caters to all your music needs, making it a great choice for those who love both the nostalgia of vinyl and the modern convenience of digital formats. With its vintage charm and impressive range of features, this turntable is sure to enhance your music-listening experience.
Key specs
Drive type: belt.
Operation type: manual.
Speeds, RPM: 33 1/3, 45, 78.
Phono Pre-Amp: no.
USB: yes.
AUX: yes.
Bluetooth: yes.
Speakers: yes.
Pros
Gorgeous design.
Various playback options are available – huge versatility.
Complete with 4 speakers that deliver warm acoustic.
Hassle-free setup process.
Cons
You'll need external speakers if you like loud music.
Fluance RT81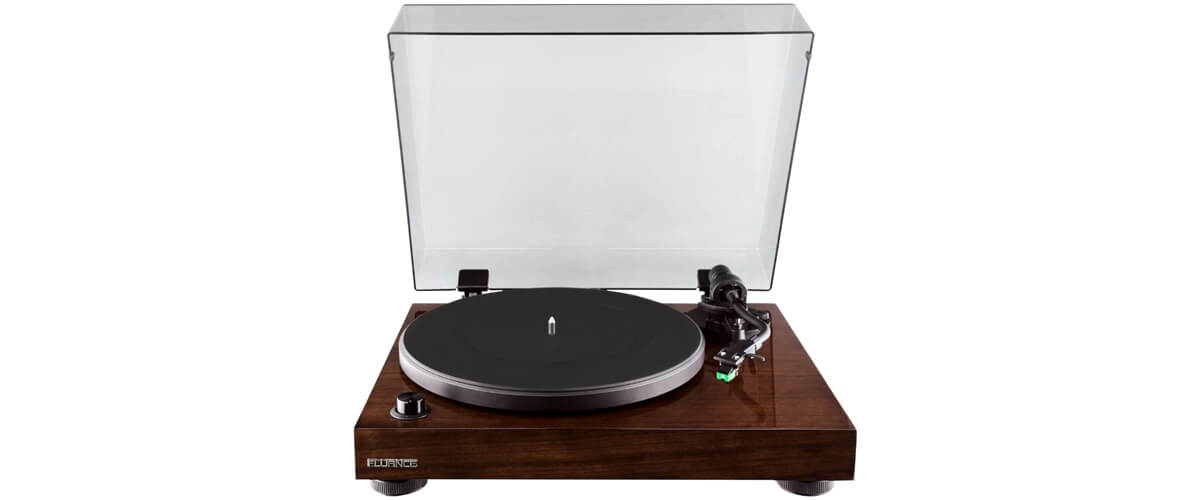 Fluance RT81, an impressive entry-level turntable, skillfully blends essential features with cost-effectiveness. Perfect for those new to the vinyl realm or seeking a budget-conscious upgrade, this belt-driven gem delivers an authentic analog auditory experience.
Visually captivating, the high-mass MDF wood plinth exhibits a genuine wood finish while effectively mitigating unwanted vibrations. Combined with adjustable resonance-damping feet, a stable foundation is established. Furthermore, the balanced aluminum S-Type tonearm ensures the stylus is deeply nestled within the record's grooves and meticulously extracts every sonic nuance.
Equipped with the Audio Technica AT95E cartridge, the RT81's diamond elliptical-tipped stylus tracks grooves with remarkable accuracy. When I played my favorite rock album, the vibrant and engaging sound demonstrated RT81's prowess in enlivening music.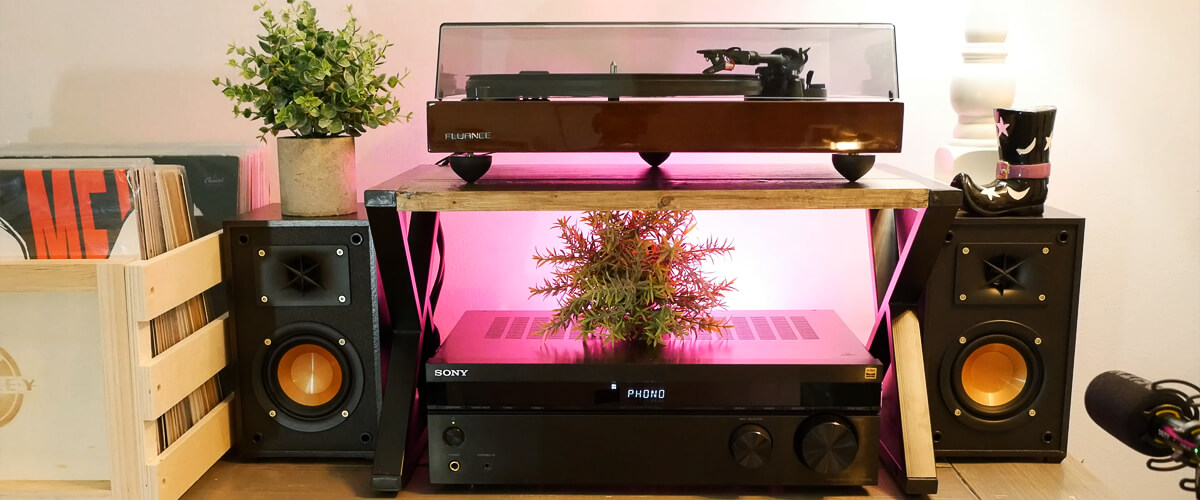 Another noteworthy feature is the built-in Texas Instruments preamp, which simplifies signal clarity through gold-plated RCA line outputs and a ground terminal. This allows for seamless integration with existing audio systems, eliminating the need for an external preamp.
We have 2 turntables by Fluance on our list. Which one to choose? The RT81 is a great option for those who are just starting out or have moderate experience with vinyl and want a high-quality turntable with a built-in preamp for convenience. The RT82, on the other hand, is better suited for more experienced listeners who prioritize sound quality and are willing to invest in a separate phono preamp to achieve a more refined listening experience.
In conclusion, the Fluance RT81 excels as an affordable vinyl player under 300 dollars, providing a blend of essential features, visual appeal, and authentic analog sound.
Key specs
Drive type: belt.
Operation type: manual.
Speeds, RPM: 33 1/3, 45.
Phono Pre-Amp: yes.
USB: no.
AUX: no.
Bluetooth: no.
Speakers: no.
Pros
Offers user-friendly operation.
Employs a TPE (thermoplastic elastomer) drive belt, significantly reducing platter 'cogging' by up to 50%.
Lovely aesthetics.
Cons
RPM adjustments are located at the bottom, making access somewhat challenging.
Audio-Technica AT-LP60XBT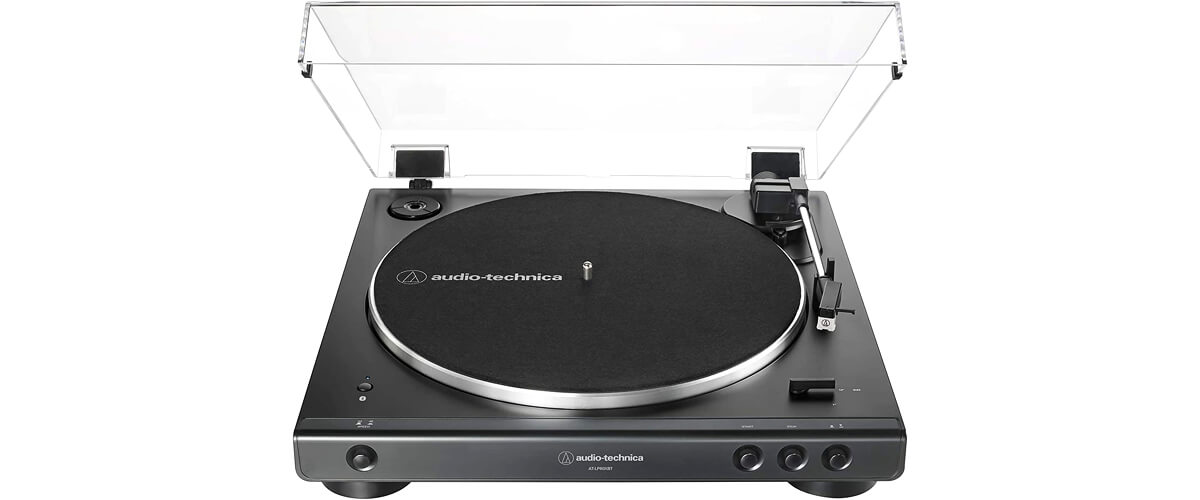 Audio-Technica AT-LP60XBT could be the best record player under 300 for newcomers to the world of vinyl who are hesitant to make a substantial investment but still desire respectable performance. This entry-level spinner offers a plethora of useful features that elevate your auditory experience without causing financial strain.
The AT-LP60XBT features fully automatic operation with two speeds: 33-1/3 & 45 RPM, meaning you can effortlessly play your favorite records without the need for manual cueing. Plus, such user-friendly operation minimizes the risk of damaging your precious LPs.
The anti-resonance, die-cast aluminum platter contributes to a stable and smooth playback, eliminating unwanted vibrations. Additionally, the redesigned tonearm base and headshell provide improved tracking and reduced resonance, ensuring that your music sounds clear and detailed.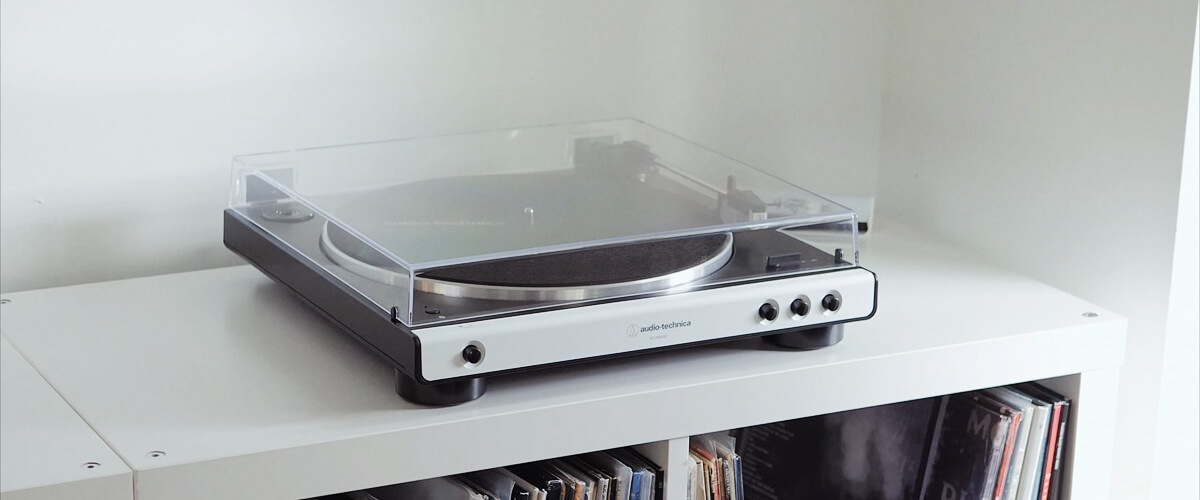 Equipped with an integral Dual Moving Magnet phono cartridge and a replaceable diamond stylus (ATN3600L), the AT-LP60XBT delivers accurate and consistent sound reproduction. In case the stylus wears out, you can easily replace it without having to purchase a new cartridge, making it a cost-effective option.
In today's world of wireless connectivity, the AT-LP60XBT does not disappoint. With its Bluetooth wireless technology and A2DP compatibility, you can conveniently stream your favorite tunes to your Bluetooth-enabled speakers or headphones. This eliminates the need for a separate phono preamp and reduces cable clutter, giving you a cleaner and more organized listening space.
While the AT-LP60XBT offers remarkable value for money, it's worth noting that it might not meet the expectations of audiophiles. The built-in phono preamp, for instance, won't provide the level of audio quality a more discerning listener may desire. However, to overcome this limitation, you can consider upgrading to an external phono preamp.
Audio-Technica AT-LP60XBT is a good choice for novice users who need a reliable, quality turntable without breaking the bank. With its fully automatic operation, Bluetooth connectivity, and decent sound reproduction, it is undoubtedly one of the finest wallet-friendly models available on today's market.
Key specs
Drive type: belt.
Operation type: fully automatic.
Speeds, RPM: 33 1/3, 45.
Phono Pre-Amp: yes.
USB: no.
AUX: no.
Bluetooth: yes.
Speakers: no.
Pros
Quality components from a reputable brand.
Plug-n-play model.
Replaceable needle.
Fast Bluetooth.
Good sound quality, considering the price.
Cons
Not really durable construction.
Non-upgradable cartridge.
Lacks adjustable counterweight and anti-skating mechanism.
FAQ
Can I still get good sound quality from a turntable under $300?
Absolutely! While more expensive players feature higher-end components and materials, you can still find acceptable sound quality in TTs for under $300. Many of the top turntable models in this price range incorporate well-built components and features that contribute to a satisfying listening experience.
How much do you need to spend on a good turntable?
The price of a turntable can vary greatly based on your individual requirements and tastes. While decent options are available for under $300, real top-notch models can range from $500 to over $1,000. As you expand your budget, you'll typically encounter construction, materials, and overall performance enhancements. Striking a balance between the sound you desire and your financial constraints is crucial to pinpointing the appropriate price range for your needs.
Does a better turntable make a difference?
Yes, a better turntable can indeed make a difference in your listening experience. Higher-end machines usually offer improved components, stability, and more accurate tracking. However, it's important to remember that the vinyl player is just one part of your audio setup, and other components, such as speakers and amplifiers, also play a significant role in the overall sound quality.
Can I upgrade my turntable for under 300 dollars with better components in the future?
Certainly! Many budget-friendly turntables offer the
option to upgrade components
, such as the cartridge, tonearm, or platter, allowing you to boost your TT's performance over time. Upgrading specific parts can help you achieve better sound quality and prolong the player's life, making it a smart investment for vinyl enthusiasts who want to improve their setup without breaking the bank.