In the world of vinyl enthusiasts, finding the perfect turntable can be a challenging task, especially when working within a budget. However, with the resurgence of vinyl records and the growing demand for quality audio equipment, manufacturers have developed a wide range of turntables that offer excellent performance at affordable prices.
My aim is to help you find the best turntable under 500. Here, we'll explore top-rated models and some key factors to consider when you're on the market.
Our pick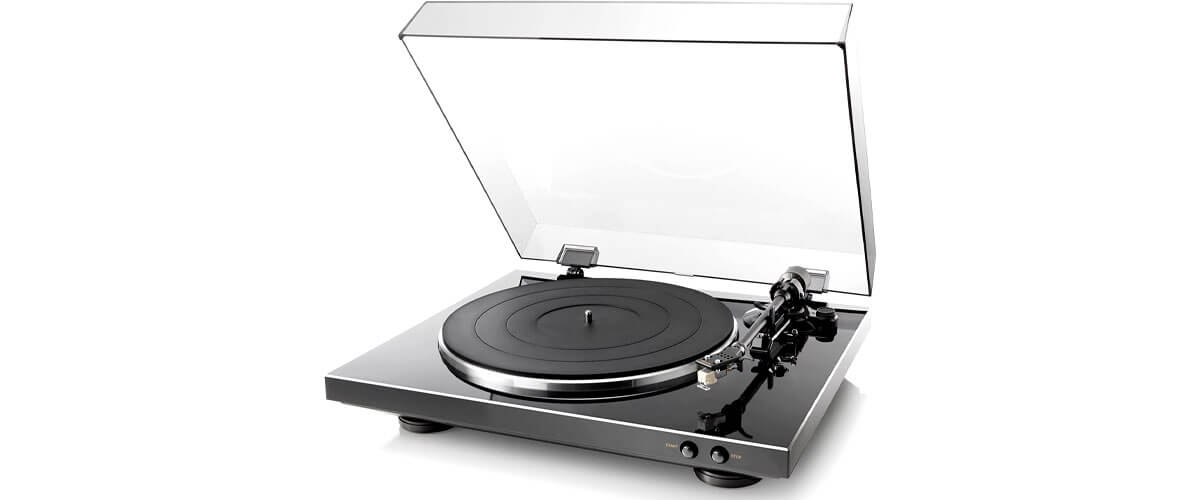 Denon DP-300F
Best record player under $500
The DP-300F is a belt-driven, fully automatic Denon turntable with anti-skating controls and a switchable phono pre-amp for hookup flexibility.
Read the full review
.
Turntables under $500 comparison table
Name
Drive type
Operation type
Speeds, RPM
Phono Pre-amp
Review
Denon DP-300F

best overall

belt
fully automatic
33 1/3, 45
yes
Review
Audio-Technica AT-LP120XUSB

under 400

direct
manual
33 1/3, 45, 78
yes
Review
Pioneer DJ PLX-500

all-in-one

belt
manual
33 1/3, 45, 78
no
Review
Factors to consider when choosing a turntable under $500
Searching for a quality turntable requires considering essential features, particularly for first-time buyers. In this section, we'll examine key aspects, such as operational and drive types, tonearm, cartridge, and playback speeds, to help you select the ideal spinner within your budget.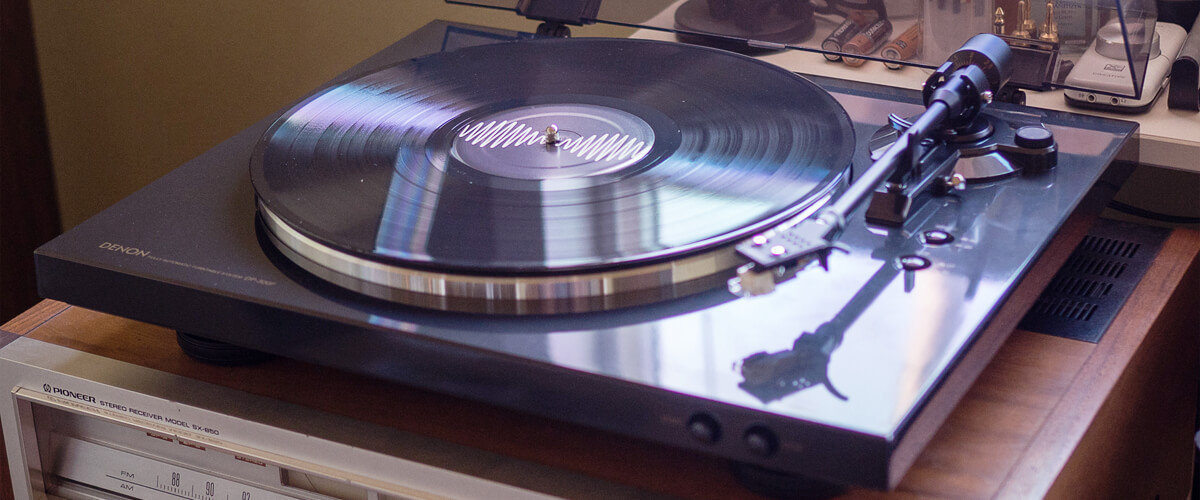 Operational type
When picking a turntable, it's important to know how the tonearm and needle interact with the vinyl during playback. There are two main operational systems: automatic and manual.
Fully automatic turntables make things super easy. Just press a button, and the machine does all the work. It places the needle on the LP and lifts it when the record is done playing.
Manual players, however, need a little more hands-on action. You'll have to lift the tonearm, line it up with the record's starting groove, and gently lower the needle onto the vinyl. And, of course, when the record finishes, you'll need to lift the tonearm back to its resting position. This gives you more control and precision, but it requires some extra skill and attention.
To sum up, if you're just starting out or you're all about convenience, an automatic TT might be perfect for you. But if you're a seasoned pro or an audiophile who loves having control over playback, a manual system could be your go-to choice.
Drive type
When searching for a turntable, you'll stumble upon two main drive types: belt drive and direct drive.
Belt drive turntables feature a rubber belt connecting the motor to the platter, which isolates motor vibrations and results in a cleaner sound. As a result, these turntables tend to be quieter and more affordable. However, they do have a couple of drawbacks: the belts may wear out over time and need replacement, plus they are a bit slower to start up.
On the flip side, direct-drive turntables have a motor directly connected to the platter, providing more accurate and stable speeds. They offer faster start-up times and are great for DJing and professional use. Plus, there's no belt to replace, so they're low maintenance. But keep in mind motor vibrations can affect sound quality, and they might be a bit pricier
Tonearm
The tonearm is a super important part of any turntable, as it greatly impacts the sound quality and how your vinyl is tracked. So when you're hunting for a top-rated turntable, make sure to check out these key factors that make a great tonearm:
Length: A good tonearm length ensures sweet tracking and less distortion. Generally, longer arms track better, but they need to be well-matched with the turntable design.
Counterweight: This little guy at the end of the tonearm helps apply just the right pressure on the stylus. When adjusted right, the counterweight makes sure your stylus and vinyl last longer.
Anti-skate: This nifty feature keeps the tonearm from being yanked toward the center of the record. It ensures the stylus pressure is even on both sides of the groove, giving you a balanced sound and reducing wear on your records.
Cartridge compatibility: Different cartridges have their own unique sound signatures and tracking abilities. A solid tonearm should play nice with a variety of cartridges, so you can tailor your listening experience to your heart's content.
Keep these factors in mind when you're checking out tonearms, and you'll be on your way to finding the best $500 turntable that really hits the right notes.
Cartridge
A cartridge is another key turntable component that can make or break your listening experience. To get the most out of your records, knowing what makes a good cartridge is essential. Here's a list of factors that influence its performance:
Tracking force: This is the amount of pressure the stylus exerts on the vinyl groove. A well-adjusted tracking force ensures the stylus stays in the groove without causing excessive wear on your records.
Channel separation: This refers to the cartridge's ability to reproduce separate left and right audio channels. Good channel separation results in a more immersive and spacious soundstage.
Frequency response: This is the range of frequencies the cartridge can reproduce. A broader frequency response enables it to capture all the musical nuances.
Compliance: This is the cartridge's ability to follow the contours of the vinyl grooves. Higher compliance means better tracking and less distortion, but it should be balanced with the tonearm's mass for optimal performance.
By understanding these factors, you'll be able to pick a cartridge that amps up your turntable's performance and lets you kick back with those rich, warm vibes that make analog sound absolutely amazing.
Speeds
Speeds are all about the RPM (revolutions per minute) your turntable can handle. Most records come in two main speeds: 33 1/3 RPM for 12-inch albums and 45 RPM for 7-inch singles. However, some older records and unique releases spin at 78 RPM, so if you're into vintage vinyl or rare finds, you might want one of the best turntables that can handle all three speeds.
Best record player under $500 reviews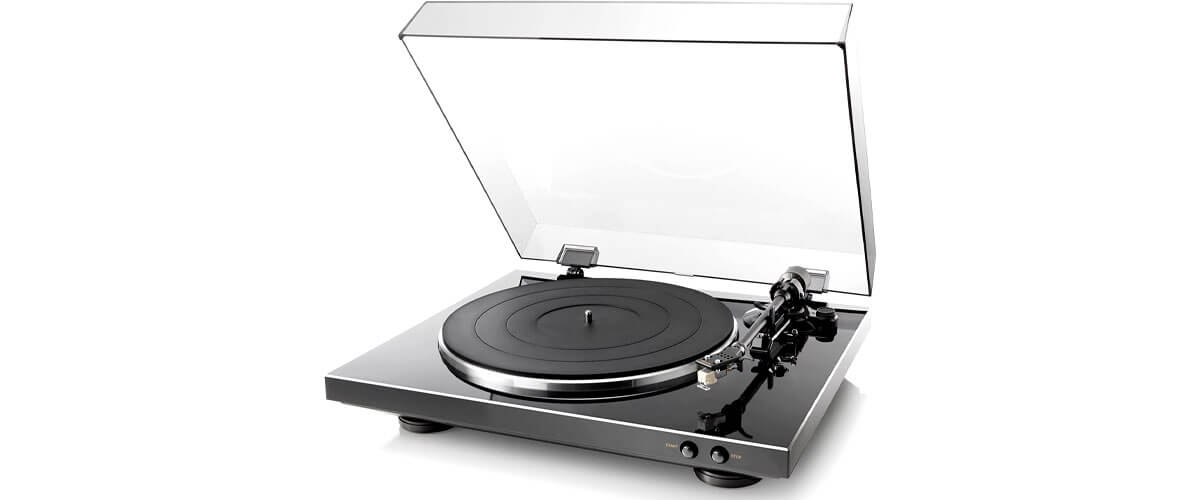 Denon DP-300F is a fully-automatic turntable that truly stands out in its price range, offering an impressive balance of performance and value. This exceptional vinyl player, available for under 500 dollars, has the potential to transform your listening sessions into something truly memorable!
Constructed with a sturdy diecast aluminum base, the DP-300F is designed to keep vibrations to a minimum, ensuring that any unwanted noise doesn't mar your favorite tunes.
This turntable comes equipped with a standard mount headshell and an MM cartridge; plus, it's powered by a reliable DC servo motor. The TT will play your records at 33 1/3 or 45 rpm, delivering consistent rotation speeds. It's like having your personal DJ spinning your favorite tracks at the perfect speed every single time.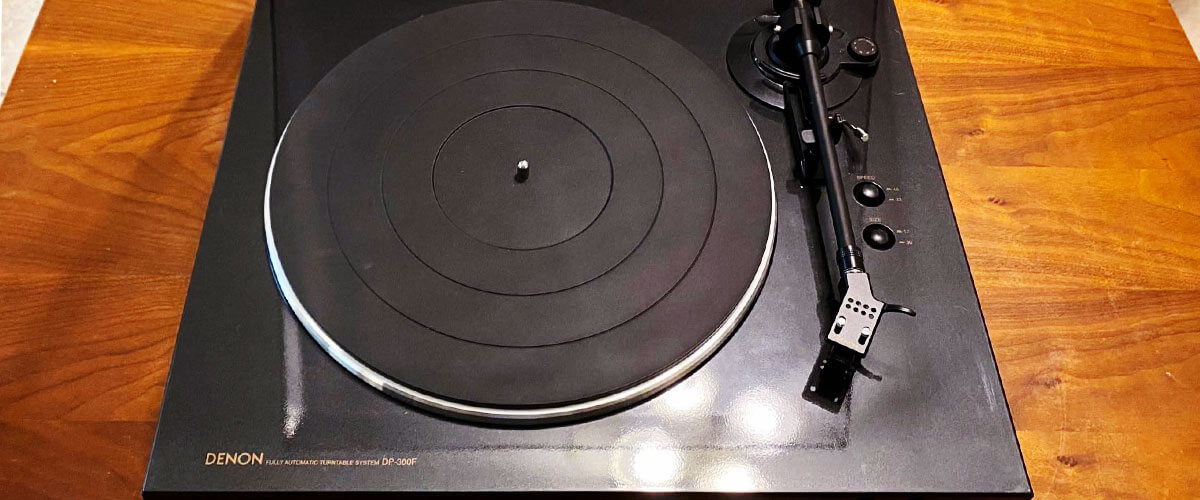 This model shines with its gentle automatic motions, making it a breeze to use. No more fumbling with manual operations – just hit the button and let the turntable take care of the rest. The automatic startup gets your record spinning while the touch-sensitive button lifts the tonearm precisely, ensuring your beloved vinyl remains scratch-free and well-preserved.
Now, let's talk about the built-in phono equalizer. This nifty addition creates an open, immersive sound stage that breathes new life into your vinyl collection. The phono equalizer stays true to the original recording, allowing you to experience the music as the artist intended. Plus, connecting the turntable to a mini component or integrated amplifier without a phono terminal is a breeze.
So, if you're searching for the best turntables under 500, Denon DP-300F is undoubtedly a top contender. With its blend of sturdy construction, minimal vibrations, user-friendly automatic motions, and an integrated phono equalizer, it's an ideal choice for keen users who want a high-quality listening experience without breaking the bank.
Key specs
Drive type: belt.
Operation type: fully automatic.
Speeds, RPM: 33 1/3, 45.
Phono Pre-Amp: yes.
Speakers: no.
Bluetooth: no.
USB: no.
AUX: no.
Pros
Minimalistic yet attractive design.
Delivers exceptional sound across various music styles.
Hassle-free setup and operation.
Excellent performance at a reasonable price.
Cons
Plastic body, however, still feels durable.
No designated connection point for grounding wire when using an external preamp.
Audio-Technica AT-LP120XUSB – best under 400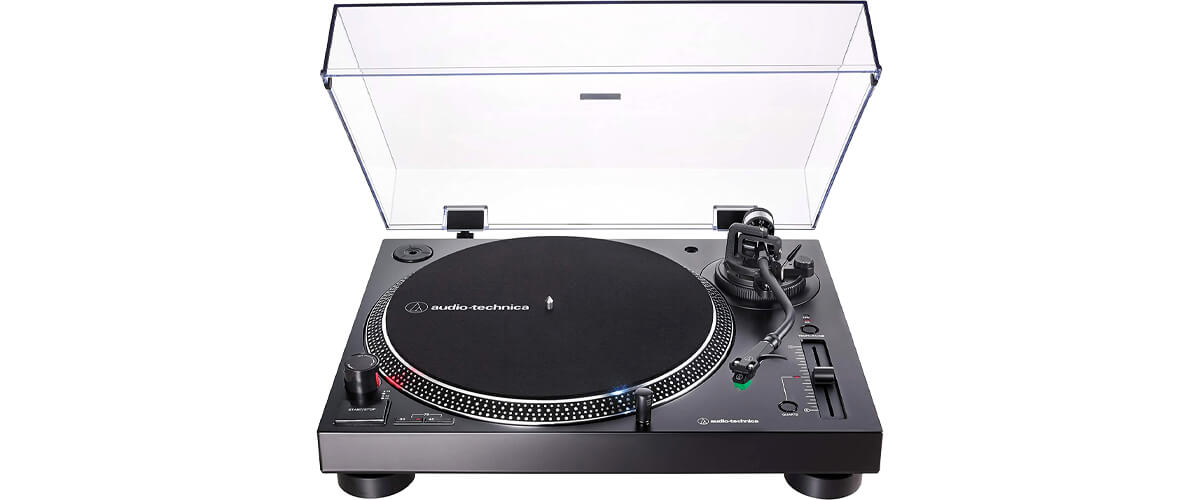 Audio-Technica AT-LP120XUSB is a remarkable addition to any vinyl fan's collection, combining advanced features with user-friendly operation. This sleek, direct-drive turntable is powered by a reliable DC servo motor and offers selectable speeds of 33, 45, or 78 RPM. With this model, you can enjoy the entire spectrum of your LPs, from vintage records to modern 45s, all with the ease of a single device.
One of the key highlights of the AT-LP120XUSB is its damped base construction, which effectively reduces low-frequency feedback coloration. This means you'll experience your favorite tunes with a clarity and richness rarely found in turntables at this price point.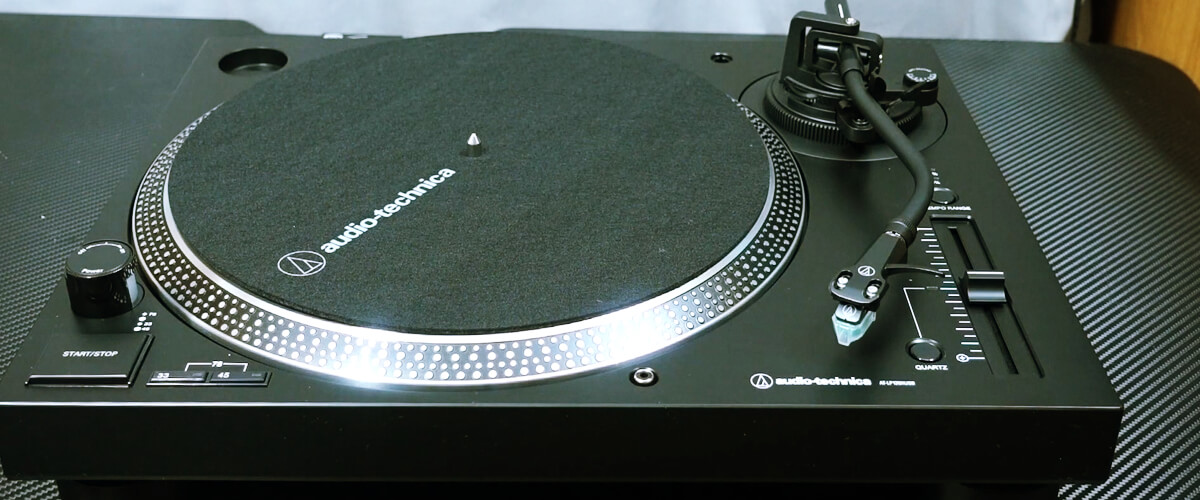 This is a fully manual turntable designed to give you complete control over your listening session. It features an adjustable dynamic anti-skate mechanism, variable pitch control with quartz speed lock, and a balanced S-shaped tonearm with a hydraulically damped lift regulator & lockable rest. These features work together to ensure that your records play smoothly & accurately, and you can fine-tune the performance to match your preferences.
Another feature I appreciate in the AT-LP120XUSB is its ability to convert LPs to digital audio files. By downloading and using the free Mac- and PC-compatible Audacity software (or any software of your choice), you can easily preserve your cherished vinyl collection in a digital format. Imagine the convenience of having your favorite albums at your fingertips, ready to play on your computer or smartphone.
If you need the best record player under 500 in terms of user control, Audio-Technica AT-LP120XUSB is the way to go. Its blend of advanced features, such as selectable speeds, damped base construction, and vinyl-to-digital conversion makes it a fantastic choice for any music lover.
Key specs
Drive type: direct.
Operation type: manual.
Speeds, RPM: 33 1/3, 45, 78.
Phono Pre-Amp: yes.
Speakers: no.
Bluetooth: no.
USB: yes.
AUX: no.
Pros
Sturdy build.
Top-notch components.
Eye-catching appearance.
Improved phono preamp and removable RCA cable.
Outstanding performance for the cost.
Cons
The on/off button is somewhat small.
Minor high-frequency inconsistencies.
Pioneer DJ PLX-500 – for DJ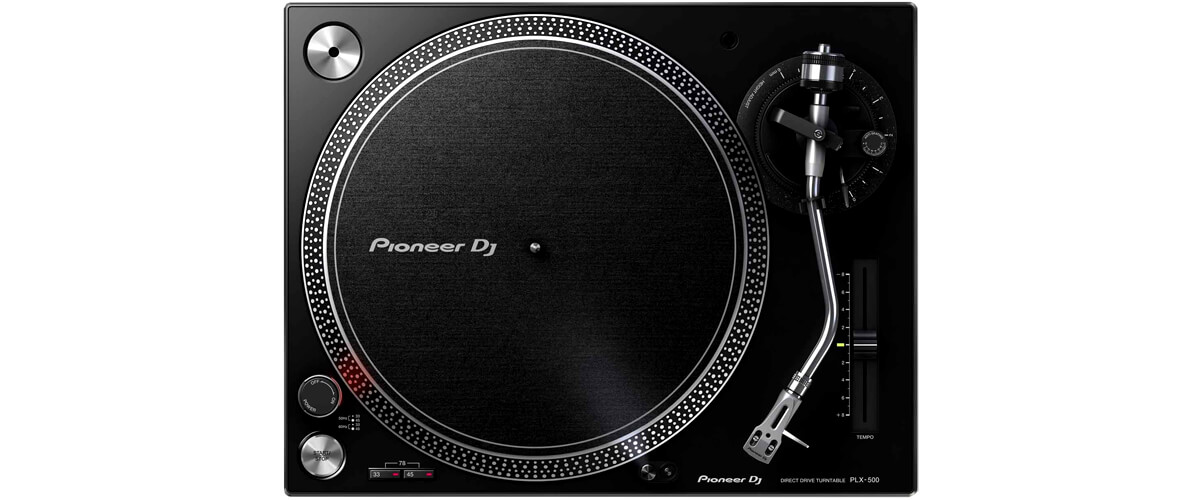 Bearing a legacy of quality, Pioneer DJ PLX-500 strides confidently into the world of vinyl enthusiasts and budding DJs. Its sleek black finish and sturdy construction exude an air of sophistication, promising an immersive auditory journey.
The PLX-500's direct-drive high-torque motor offers the kind of solid performance that will endear it to both home users and novices in the DJ arena. Smooth in operation, it provides reliable consistency, a facet that is paramount for precise track blending and scratching. Coupled with intuitive pitch control, this model will empower you with the ability to make minute adjustments – perfect for ensuring your mix hits the right rhythm and mood.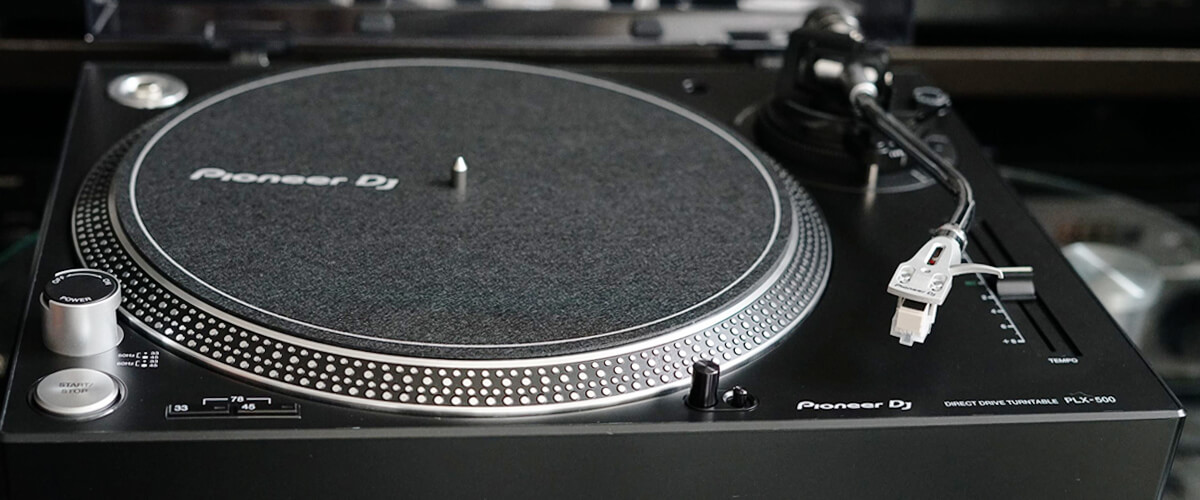 Equipped with a USB output, the PLX-500 offers a neat bridge between analog and digital. You can effortlessly convert your vinyl records into digital tracks, a plus for those who want to preserve their music collection or sample rare vinyl.
The sound quality of this table has really exceeded my expectations! Upon setting the stylus on the record, I was immediately drawn in by its amazing soundstage. The mid-range is beautifully warm, delivering vocals with striking clarity. The bass is distinct and solid, adding an engaging rhythm, and the highs are crisp, revealing subtle nuances in my favorite tracks. While the PLX-500 may not match ultra-high-end models in resolution, its engaging, lively sound invites you to simply sit back and immerse yourself in the music.
In the realm of quality, functionality, and affordability, Pioneer DJ PLX-500 hits all the right notes. Considering its suite of features and impressive performance, it's hard to dispute that it's the best turntable system under $500 for DJs. So, if you're ready to transform your vinyl aspirations into a delightful acoustic experience, this unit could be your perfect match.
Key specs
Drive type: direct.
Operation type: manual.
Speeds, RPM: 33 1/3, 45, 78.
Phono Pre-Amp: no.
Speakers: no.
Bluetooth: no.
USB: yes.
AUX: no.
Pros
Sturdy yet attractive design.
Robust vibration-isolating feet.
Equipped with preamplifier.
Upgradable cartridge.
Effortless setup and tuning.
Cons
The cartridge applies a hefty tracking force of 3.5-4g – it may cause distortion before completing a full side play.
Pro-Ject T1 Phono SB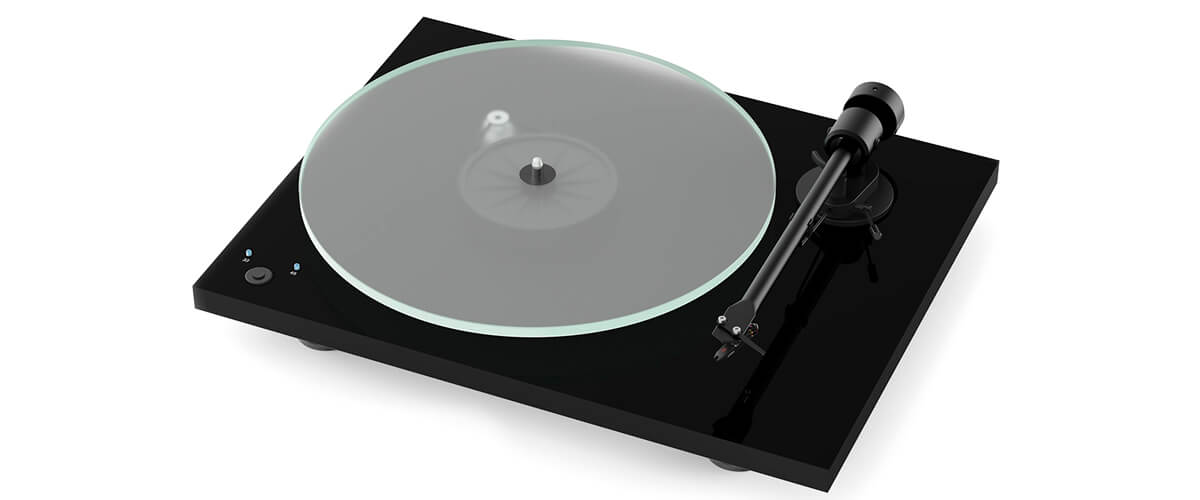 Pro-Ject T1 Phono SB is designed with meticulous attention to detail. Lots of vinyl fans, including me, love this gem thanks to its exceptional performance and high-end components.
The T1 Phono SB comes with a factory-setup tonearm and cartridge. This thoughtful inclusion means that the turntable arrives ready for simple installation at home, sparing you the hassle of intricate adjustments.
The precision-engineered 8mm thick bead-blasted glass platter is another noteworthy aspect. This premium component not only adds an elegant touch to the turntable's aesthetics but also plays a crucial role in delivering smooth and accurate playback. The weight and material choice work in harmony to minimize vibrations, resulting in enhanced audio fidelity that truly captivates.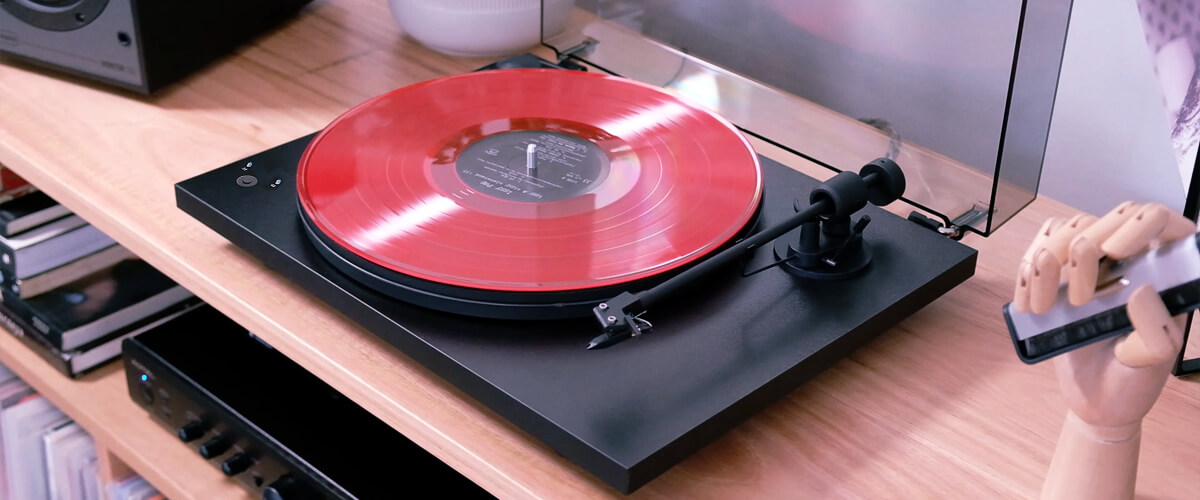 Beginners will definitely appreciate the T1 Phono SB's electronic selection of playback speeds. This feature allows you to hear your tunes at the exact speed they were meant to be heard, providing a level of authenticity and nostalgia that transports you back to the golden era of vinyl.
Furthermore, the built-in, bypassable phono preamp adds a layer of convenience – connecting the turntable to any audio equipment becomes a breeze. So whether you prefer the warm sound of a tube amplifier or the crisp precision of a solid-state receiver, the choice is yours.
But how does the T1 Phono SB sound? Having tested it extensively, I can confidently say that it delivers a rich and immersive sonic experience. The attention to detail in the design, coupled with the high-quality mechanical parts, results in a great level of clarity, depth, and accuracy. The music comes alive, with every delicate nuance and vibrant rhythm beautifully reproduced. Whether you're exploring the soothing melodies of a jazz LP or getting lost in the energy of a rock album, this TT faithfully conveys the essence of each musical masterpiece.
Pro-Ject T1 Phono SB is a reliable record player that punches well above its mid-range price tag. With its user-friendly setup, top-notch construction, and seamless integration capabilities, this turntable is a true vinyl lover's delight.
Key specs
Drive type: direct.
Operation type: manual.
Speeds, RPM: 33 1/3, 45.
Phono Pre-Amp: no.
Speakers: no.
Bluetooth: no.
USB: no.
AUX: no.
Pros
Impressive audio quality.
Robust, long-lasting construction.
Minimalist yet appealing design – fits into any home decor.
Superior grade cables.
Comes in various colors.
Cons
Only basic features.
Not suitable for those who prefer manual speed customization.
Fluance RT85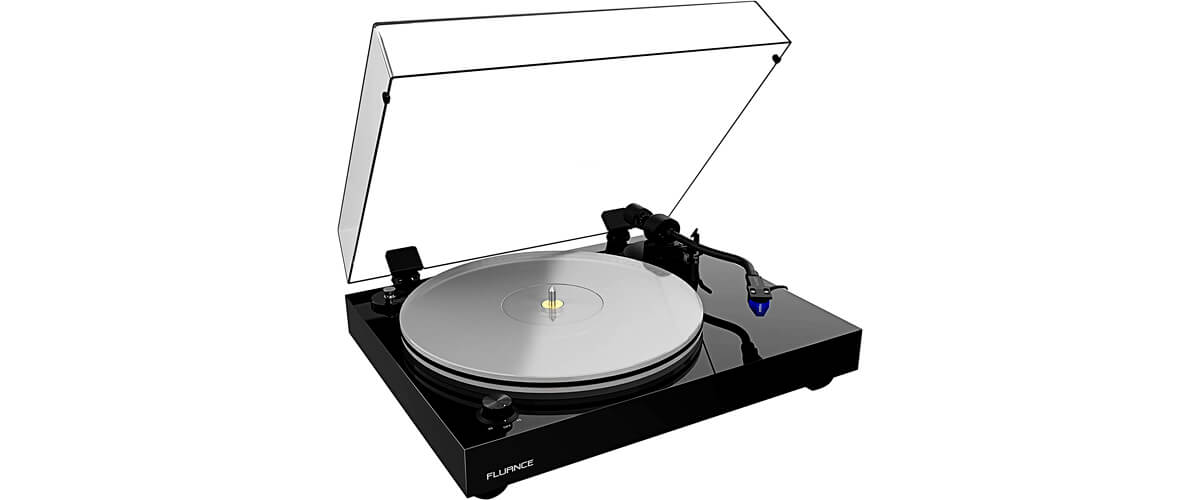 Fluance RT85 is another great turntable that brings the pure joy of vinyl records back to life in the most delightful way.
When it comes to sound quality, this model truly shines. Equipped with the Ortofon 2M Blue cartridge, it delivers a level of precision that will make your ears dance with pleasure. Each note is rendered with astounding clarity, from the delicate subtleties to the powerful beats. It's like experiencing your favorite albums as if they were performed right in front of you.
It features a high-density acrylic platter that effectively reduces vibrations and resonance, enhancing the overall audio experience. Plus, the isolated motor ensures that pesky vibrations and speed fluctuations are kept at bay.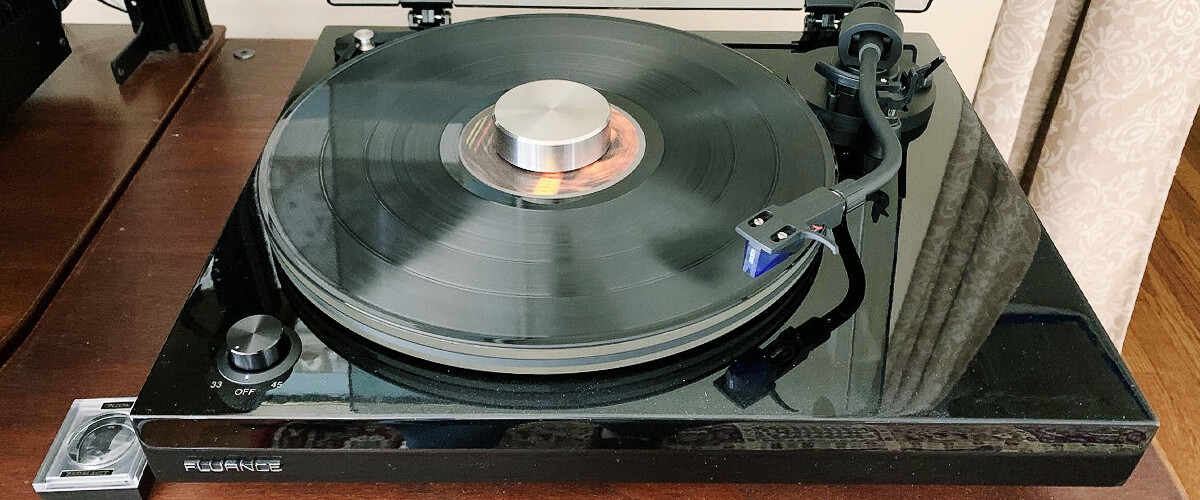 Craftsmanship is another aspect where the RT85 excels. The attention to detail is evident in its high mass MDF wood plinth and real wood finish, adding a touch of sophistication to any room.
Now, let's compare the Fluance RT85 and the Pro-Ject T1 Phono SB – both manual, belt-drive tables sitting in the same price range. The T1 Phono SB offers a more straightforward setup with its pre-installed tonearm and cartridge, catering to those who value convenience. On the other hand, the RT85 excels in its more precise sound reproduction and immersive experience, making it a go-to choice for listeners who crave the utmost musical accuracy.
Fluance RT85 artfully combines excellent sound quality, impressive aesthetics, and meticulous craftsmanship, making it a good choice for vinyl enthusiasts who are seeking to recreate the genuine and delightful experience of vinyl records.
Key specs
Drive type: direct.
Operation type: manual.
Speeds, RPM: 33 1/3, 45.
Phono Pre-Amp: no.
Speakers: no.
Bluetooth: no.
USB: no.
AUX: no.
Pros
Robust and solid construction.
Adjustable resonance-damping feet.
Simple and efficient tonearm calibration.
Beautiful glossy wood finish.
Well-cushioned table thanks to rubber pads.
Cons
Fragile tonearm.
The cue lever feels somewhat cheap.
FAQ
Can I get a good-quality turntable for under $500?
Absolutely! While turntables can range in price from budget-friendly to bank-breaking, you can definitely find solid, high-quality turntables for under $500.
Can I upgrade my turntable in the future?
How often should I replace the stylus?
The lifespan of a stylus can vary based on its material and how often you use it. However, a good rule of thumb is to replace it after every 1,000 hours of playtime. Regular replacement ensures your records aren't damaged by a worn-out stylus and keeps your tunes sounding their finest.